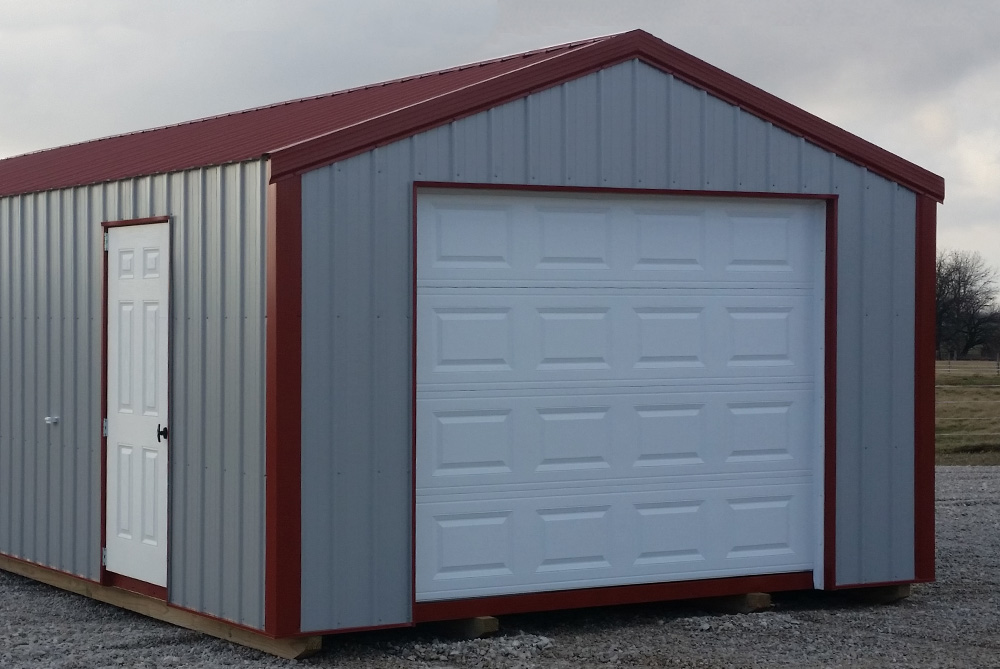 Our buildings are of the highest quality with our attention to detail unmatched by mass produced sheds.
Rent-to-own option is available.
Sizes:
12×16, 12×20, 12×24, 12×30
14×20, 14×24, 14×28, 14×32, 14×36
Roof Material: Metal
Siding Material: Metal
Standard Features:
All standard with a 9'x7' garage door, one 3' entry door, one 30"x36" window, and a 3⁄4" floor.